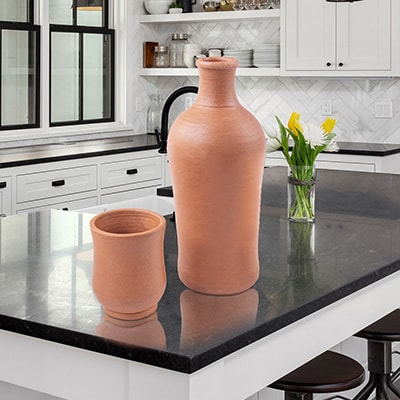 Elizi Pottery continues the oldest handmade earthenware in our history and produces industrial products combined with technology.
The fact that the raw material we use is natural clay is important for our products to be pure, eco-friendly, and protecting human health. By kneading the clay with water and shaping it through certain stages, we produce high-quality products with special clay that is resistant to high temperature by firing at 980-1200 ° C.
Our soil analysis and R&D studies, which we have done in the laboratory environment before earthenware, are carried out in all control stages.
Elizi Pottery
While our company, which started operating in the pottery industry in 2017, continues its production and marketing activities at home and abroad under the brand name ELİZİ ÇÖMLEKLERİ (ELİZİ POTTERY), it also attaches importance to product quality and customer satisfaction.