Handmade Pottery Manufacturer
Follow the link for our pottery range and detailed product information!
As a handmade cooking pot maker, we meet your needs with our product range that we have created with the blend of up-to-date production benches and 19 years of experience, capable of precise production. You decide what you want and we make it..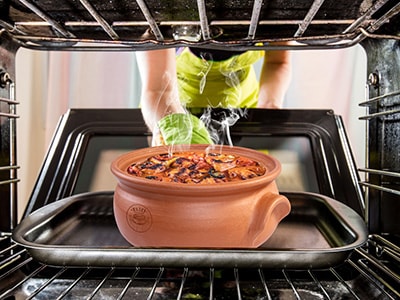 Handmade Casserole
If you desire it to be both healthy and delicious, our casseroles made of 100% clay and no additives are just for you.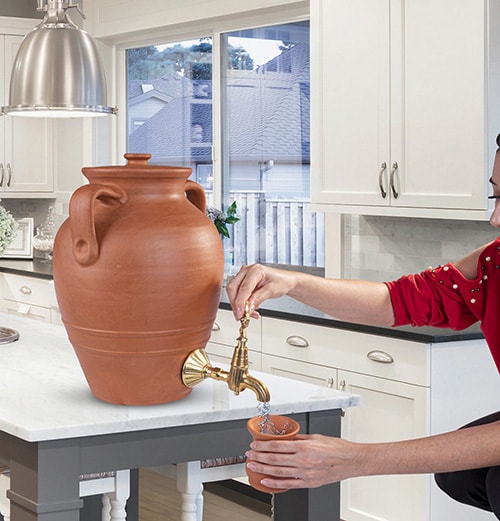 Both Decorative and Healthy
Why is the water stored in a pot cooler and healthier?
The most important feature of a pot is to have small pores on its surface. The water in the pot leaks slightly thanks to these pores. Leaking water evaporates by taking the heat on the surface of the water pot and decreases the temperature of the water.
Another feature of the water pot is that it purifies most of the harmful substances in the water by natural filtration thanks to the same pores and thus, it makes the water more delicious.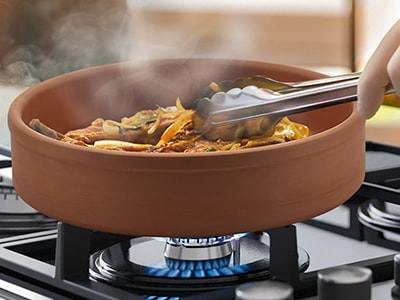 You can safely use our products
You can safely use Elizi Pottery made of special clay resistant to high temperature in your ovens and cookstoves.
Meet the Products of Elizi
All of our clay products that we produce with years of experience and know-how in our high technology workbenches are in standard sizes. There is absolutely no cracking or production defect in our products that we have created with handmade pottery making techniques. Our products that are shaped using 100% clay reach the packing stage after properly undergoing heat treatment.
Clay Products Special for You
We blend the soil with water and knead it with passion. Every stage of it carries a trace from us, each stage from our past. We don't call it just mud, we call it handicraft, we call it ancestry, we call it homeland. And we wrap each package carefully and send it to you. We call our pottery Elizi (Handprint), so that there will be a trace from us and a guest to your home.
Because the name of the real pot is Elizi Pottery.
Traditional System
Thanks to production techniques that are fundamentally dependent on traditional pottery production principles, we produce with a new approach that has managed to keep up with its era and at the same time achieve the strength of traditional pottery.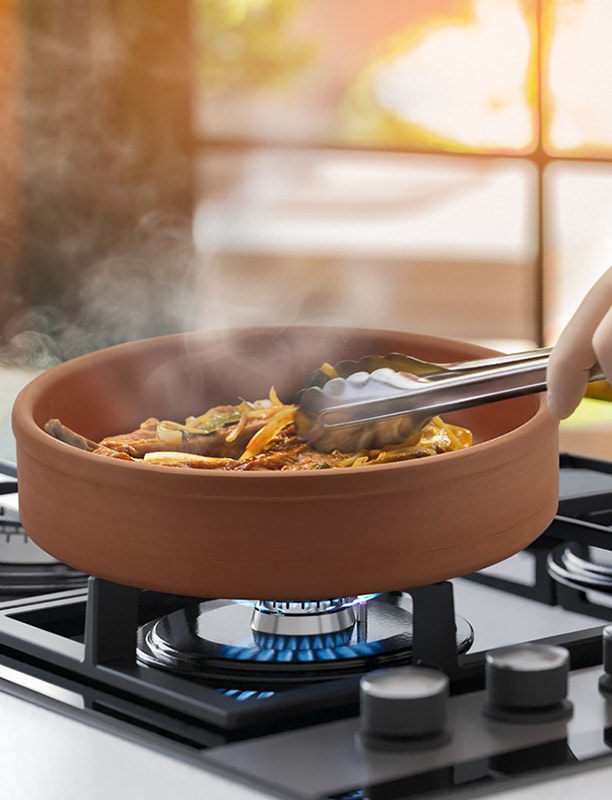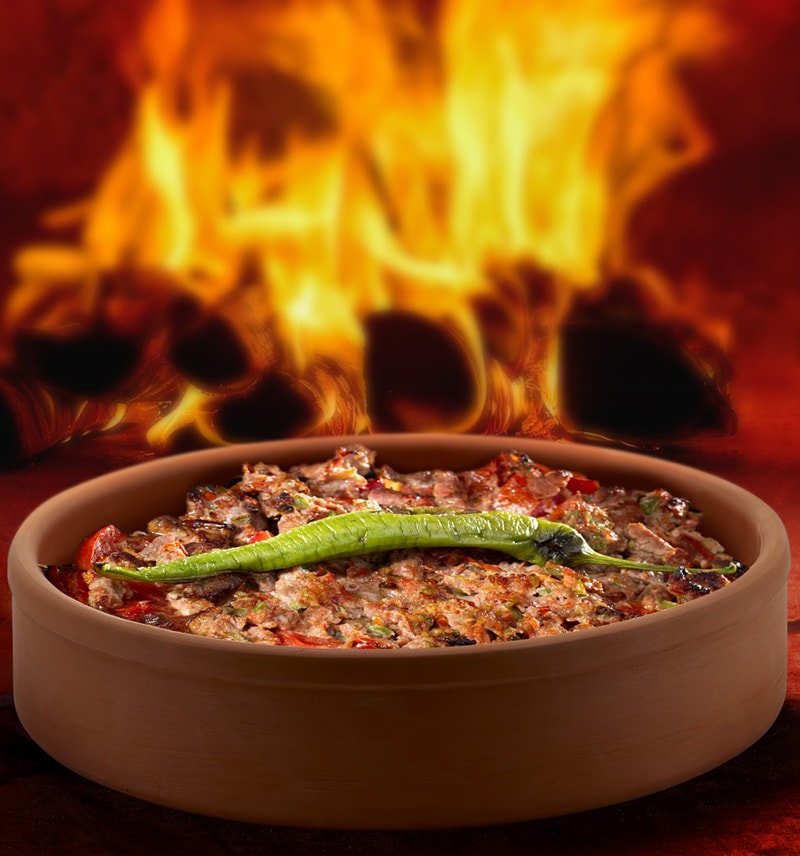 Product Range
Visit the catalog section for the products you need and for detailed product information. All your needs are ready in Elizi Pottery!
Bleeding-edge Technology
Mass production capacity to meet current needs, and health and durability of classical style pottery in the same time are at your service with Elizi Pottery!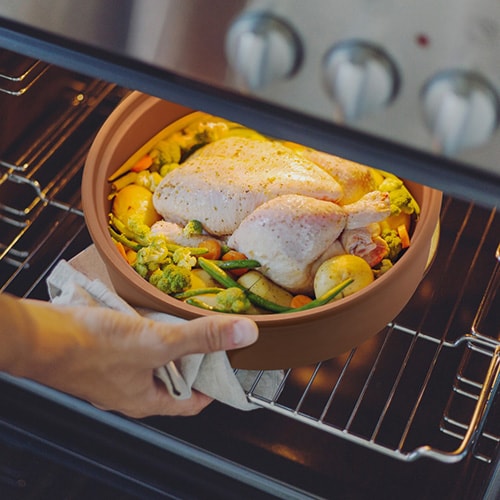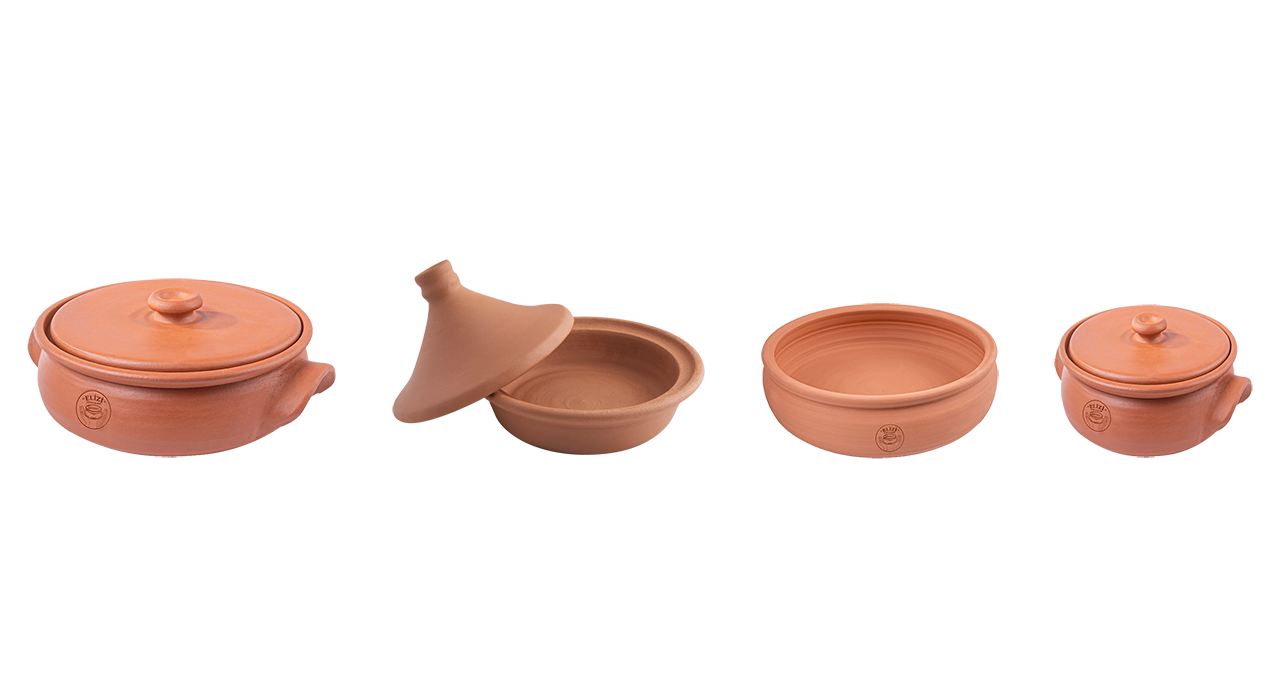 Not All Pottery is Elizi!
When you think of handmade pottery, if you want to get that taste, healthy and durable pot with the same quality and standard, choose Elizi Pottery's original branded products. Because Elizi Pottery is unique and not all pottery is Elizi Pottery.